Thank you for choosing us
Payment Links for International Clients
Payment with Paypal (USD)
Payment with Razorpay (USD)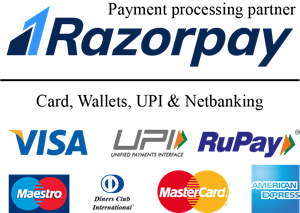 After myself being in the oil & gas industry for 30 years my CV had to much irrelevant content and far to many pages but Atul has now provided me with all the necessary content and key words to make it ATS readable. Thank you very much.
Atul helped me revamp my resume and helped me gain access to the tough ATS system that was hindering my job applications. I found him to be a calm, patient and trustworthy professional who aims at putting efforts in helping job seekers more than money.
Atul designed a very fruitful and great resume for me. Also his insights on LinkedIn profiling was very useful and increased number of views is the result of his expertise. Thanks Atul and continue the good work
He was instant on what needs to be done and how it has to be. With sound knowledge about ATS systems, he worked on my resume and got it right. Moreover his suggestions to make it better was awesome.
Prompt and timely responses for all queries from Mr. Atul is commendable. Since I uploaded the new resume on LinkedIn, I have been in 10+ searches within first 5 days and am receiving calls as well. This is extraordinary.
Overall experience with Atul was great. He's very polite. Not only made my resume look professional and ATS friendly but guided to make it impressive too. Pretty happy with the service.
I am really thankful to Atul for his proficiency, dedication and meticulousness displayed by him in developing my CV according to the prevalent corporate norms. I highly recommend Atul to all those who are looking for Resumes.
I have recently got my resume updated and I must say that I am very happy with the outcome. He has really changed my resume and his charges are also very much affordable. Very satisfied. Thank you Sir.
Atul Sir – the kindhearted generous soul on LinkedIn who helped me with my resume. If not for Atul Sir, I wouldn't have aptly learnt the art of making my resume simple yet catchy and ATS compliant, which helped me secure a great job.
Dear all , I want to introduce you to Mr. Atul Nanda Kashyap who's really skilled at making ATS compliant CV services. Please reach out to him for impressive resume making services . Thanks again for an overwhelming response and amazing resume .
I am very pleased with the work done by Atul sir. He changed my resume for ATS compliance and gave a real change which was needed to highlights my important achievements and important milestones. It looks much more professional and optimal. I would highly recommend this resume.
Atul ji is a person who is capable of turning one's resume into an engaging win win profile. His professionalism & His energetic approach raised the level of my expectation towards him. I would recommend as a professional who make one's profile to reach better results!!